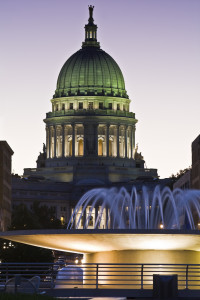 2019 Important Dates
April 23rd
Sponsor & Exhibitor Registration Opens
August 1st
Attendee Registration Opens
August 31st
Early Bird Pricing Ends
September 20th
Attendee Registration Closes
The Wisconsin Workers' Compensation Forum will be hosting its 17th Annual Seminar for Workers' Compensation Professionals. It is an educational two-day learning session for attorneys, insurance brokers, claims examiners, medical/vocational case managers, occupational health nurses, physicians, and employer representatives. Among the issues that attendees will learn about are recent legal developments, cutting edge medical issues, and strategies for dealing with difficult claims, all presented by an impressive lineup of speakers.
While learning with your colleagues you will also have the opportunity to network with old friends and new contacts through our Industry Networking Social Hours which will follow both days of the Forum.
This popular event has sold out in past years. Registration preference will be given to adjusters, nurses, employers, attorneys, etc. Marketing or other personnel from non-sponsoring vendor organizations may or may not be accepted based on space availability.
The Wisconsin Worker's Compensation Forum, Inc. is a qualified 501(c)3 non-profit organization.